Here is a rare Smurfette pitcher (or is un'interbase?). Unfortunately for the purists, but fortunately for me, the previous owner had repainted the uniform of the new york mets (the Yankees do not have the black jersey). As soon as I put the other photos also Smurfette battitrice mets.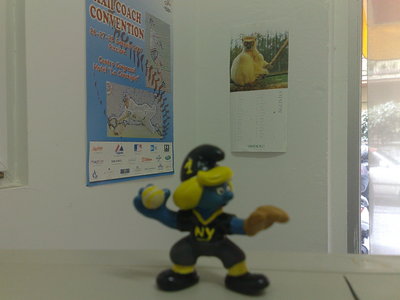 EDIT:
Here, as promised, even Smurfette battittrice: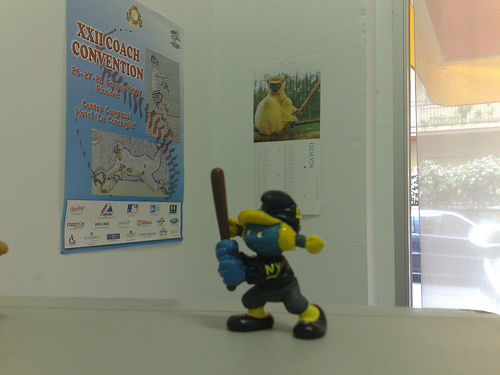 And finally, after months of stalking on ebay auctions, the battery blue is finally completed.
Dear fans of the saga of puppacchiotto are pleased to introduce Smurf Subry! Also known as Smurf Smurf Catcher or receiver. And so the box and the mount are complete .. unless ..
unless there Referee Smurf! glioo the vo! .. Help .. the blue vortex has not yet closed!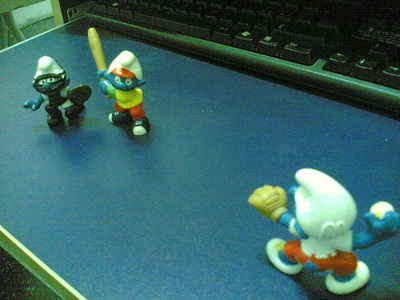 Ps. I noticed that I had forgotten to Chicken Little at bat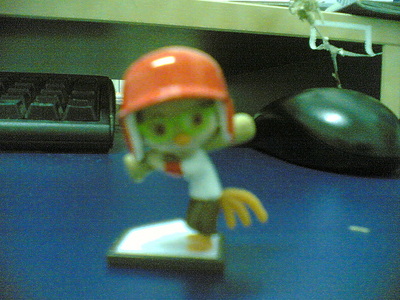 nb for outsiders (real masa?): the launcher-receiver pair, in baseball, is also called battery.
Ladies and gentlemen, I have in my hands a preview espn can not even beat me.
here is a picture of the new exclusive runner of the red sox, ready to challenge Hideki "autafidda" Matsui together all'inossidabile Jason Varitek: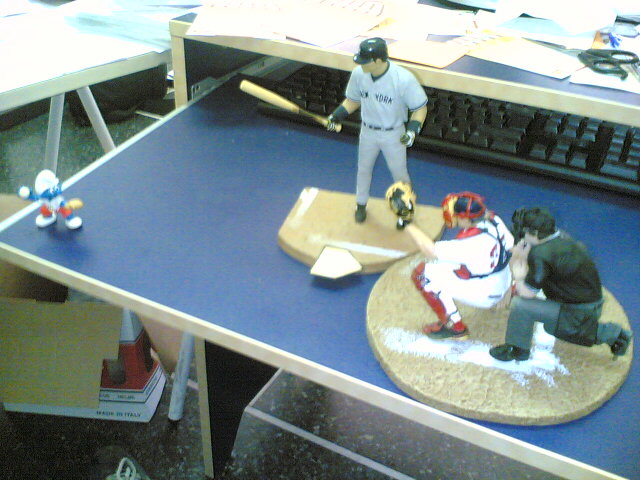 It seems that this player has a launch really impregnable .. another that gyroball .. we are talking about SMURFBALL!
The crowd is roaring.